✈︎ Weather Cameras  ✈︎ ERSA  
✈︎
On Site Weather Station  ✈︎ Aerodrome Info  
Unlicensed Aerodrome – Refer to ERSA for more detail
32° 46 South – 150° 00 East
YRYL – Listed in ERSA from mid 2017
Sydney (3456) Canberra (3457)
VNC Newcastle (Williamtown)
126.7 | Area Forecast: Area 20
NOTE: Prior Permission NOT Required 
However Due to surface conditions & hazards associated with a rural environment, prior phone call is 
strongly 
recommended
Call: The Caretaker – Joe Newham 0438 511 836   
or
Rob 
0411 816 300
LOCAL RECENT OBSERVATIONS
Landing Fee: Nil (Donations toward maintenance gratefully accepted)
Runway Surface: Unsealed – Grass
Windsock: Yes – At Runway Intersection
Strip Markers: White Cones & Markers
Lighting: Nil
Fuel available: SkyFuel Facility
JetA1 and AvGas Self Serve Bowsers – CC Visa MC & SkyFuel
SPECIAL PROCEDURES AND REMARKS
Beware fences on RWY boundaries.
Check for stray livestock – carry out precautionary.
Runway 17 Special Note: 
Northern first 100 meters of RWY 17 displaced threshold – unserviceable due rough surface and dip. Boggy when wet.
Please Note:
 Wet long grass can seriously reduce take-off performance. Pilots should take particular care when assessing take-off conditions, especially after rain and when grass is wet & longer. Greater takeoff runs will be required under these circumstances.
Caution: When operating/taking off from RWY 09 full length, Nil visibility of Aircraft on RWY east of RWY Intersection due hump in RWY.
WARNING: Check airstrip condition and details with owner.
Disclaimer: Rylstone Aerodrome is a non-licensed, unpatrolled and unsealed, grassed aerodrome located in a rural setting and as such may be subject to various hazards dangerous to operations. All usage and operations entirely at aircraft owner/pilot's risk.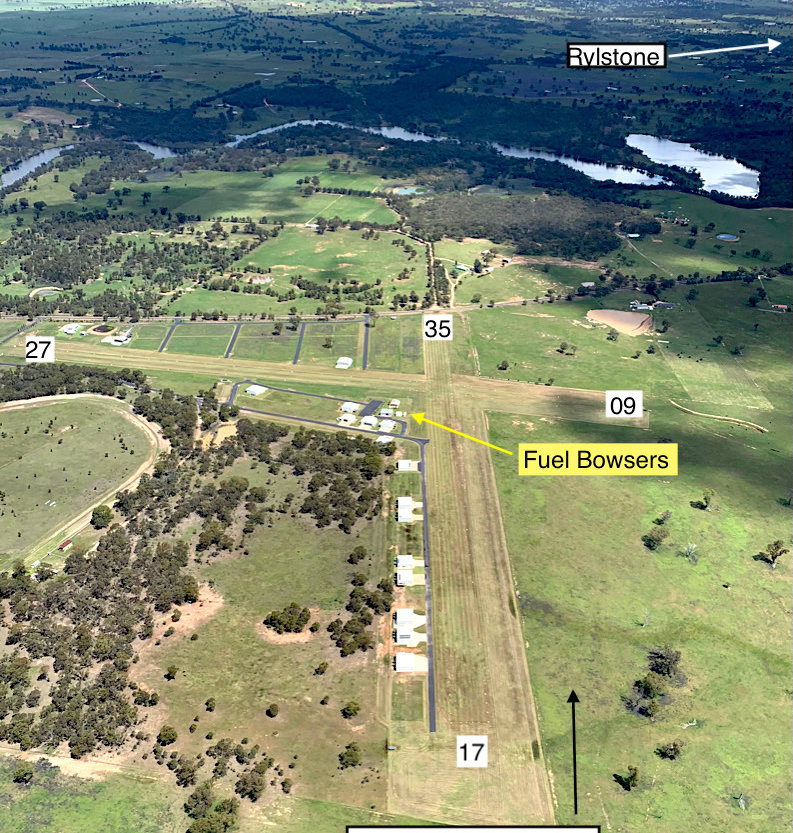 Taxi & Transport: Nil Local taxis. Airport Vehicle may be available by prior arr.
Nearest Town: Rylstone 1.9 nm. By car 4.2 km
Local Accommodation: 
Rob Bowles Guest House 0427 791 374
Rylstone Hotel (02) 6379 1118
Fairways Motel Kandos (02) 6379 4406
Coomber Guest House 0428 794 503
Old Bank (Book via Air BnB)
Also search Air BnB and Stays
Rylstone Street Feast (Rylstone Annual "Long Lunch") Windamere Dam, Dunns Swamp, Mudgee Vineyards, Famous 29 Nine 99 Yum Cha at Bridgeview Inn, Pepinos Mexican Restaurant, Globe Hotel Pub & Dining Room, Louee Pub, 
Capertee Valley, Bike rides
Mudgee – food and wine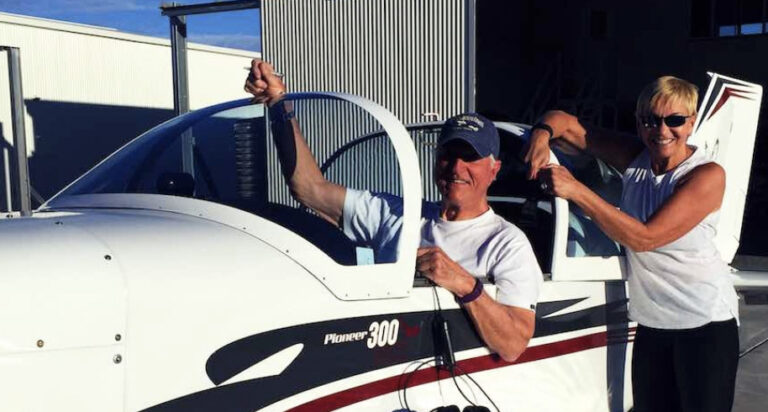 Rob Loneragan
Rylstone Aerodrome Airpark
C/- Loneragan Aviation Pty Limited
P.O. Box 203 RYLSTONE NSW 2849 
M 0411 816 300         
rob@rylstone.com.au


THE LIFESTYLE AND CLEAR AIRSPACE YOU'VE BEEN DREAMING OF STARTS HERE